T. Shelf Plywood (2003)
T. Shelf is an abbreviation of Triangle Shelf, a shelving system that can be set up around your existing furniture, adding storage space to what you already have, or it can hang by itself on a wall as a sculptural object. Assembled from two triangular modules, the T. shelf_system uses cable ties to tie triangles into one piece of solid furniture/sculpture and functions as a display for books, magazines, plants, pictures, etc.
The concept was to create a piece that is easy to set up and pack flat for space saving transportation but without losing the quality of the design. "My first approach was to get rid of screws, which also gets rid of the tools needed to assemble the furniture." This led to using a traditional slot-joint technique and triangular panels with the structure integrated in the shape.
"I chose the most common material that can replace the screws and do the same job." Rather than producing more parts for the furniture, the T. Shelf_system uses cable ties, a ready-made industrial material for tying electrical cables. T. Shelf uses a numbering system that indicates how many triangles to use.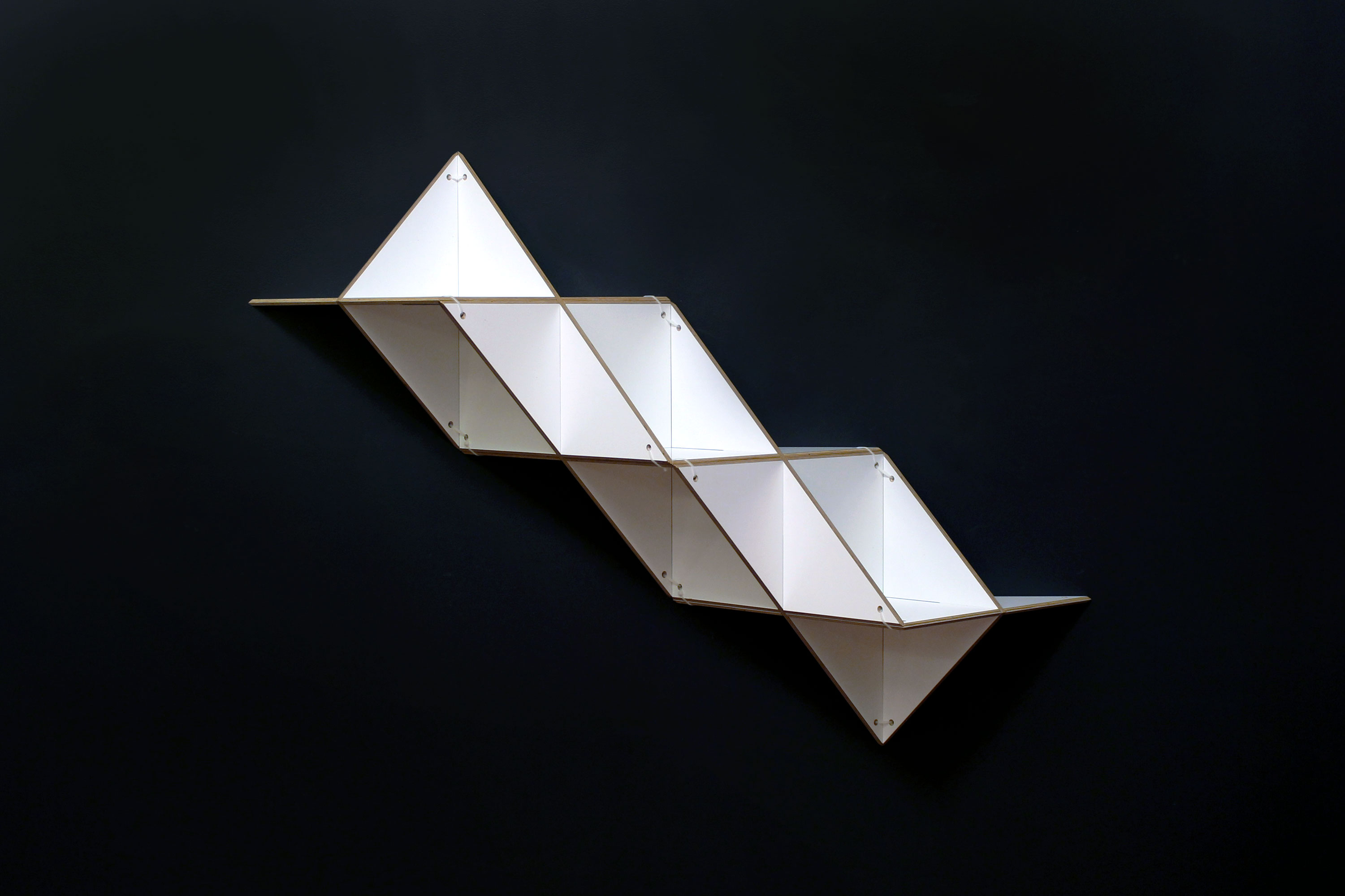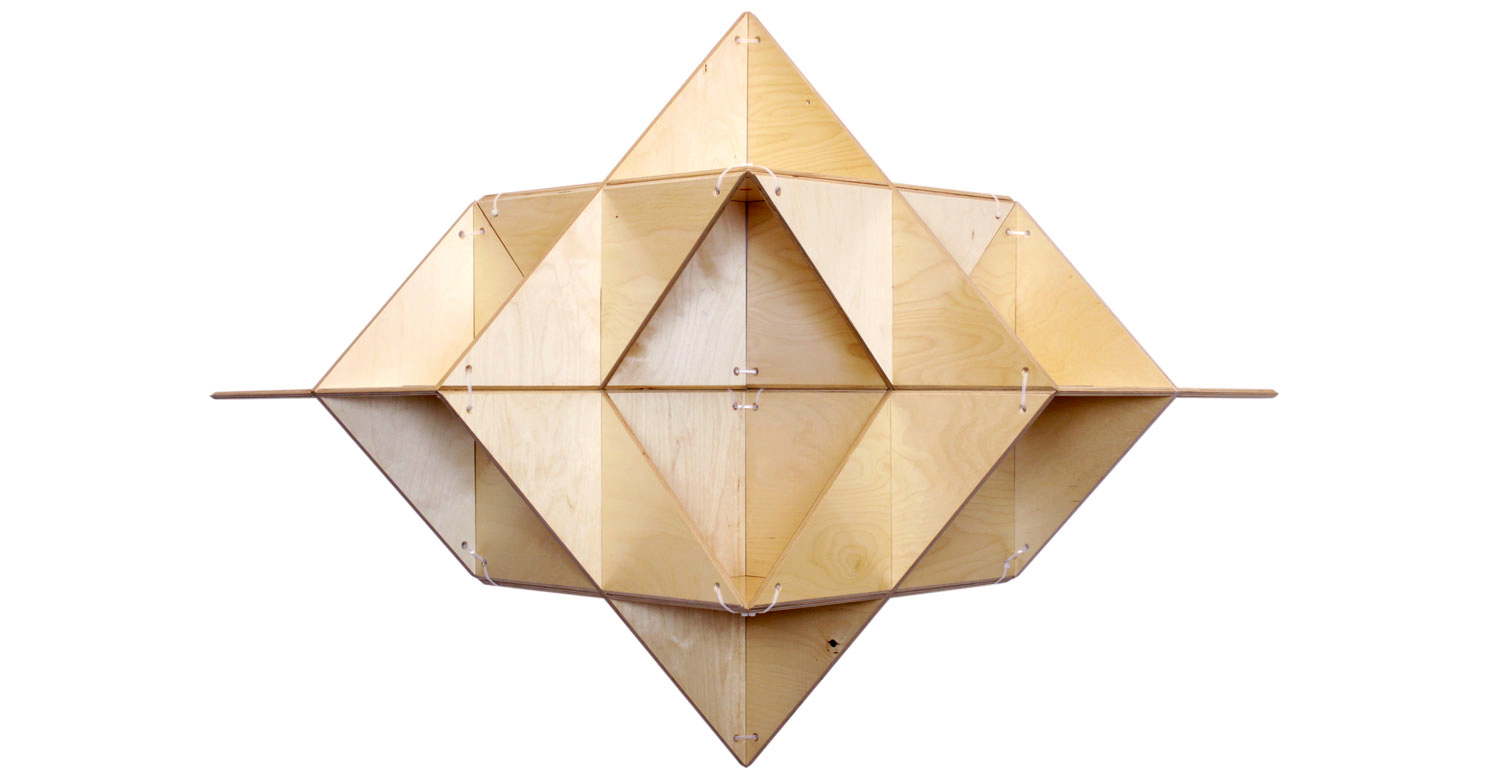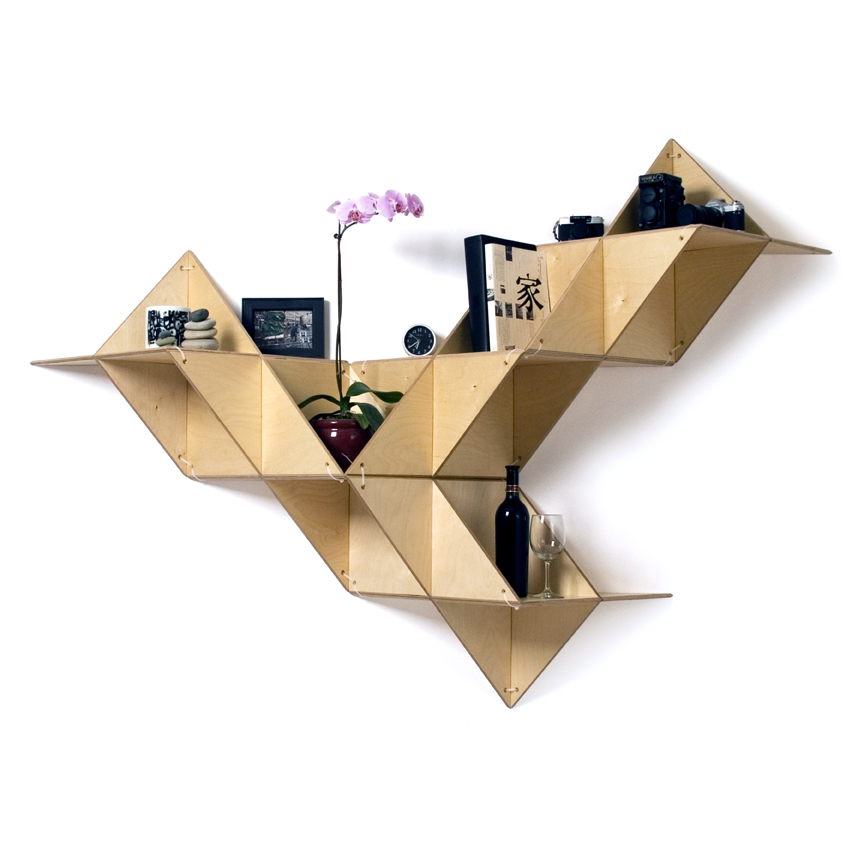 Design by Jaewon Cho
Copyright © 2020 J1 studio